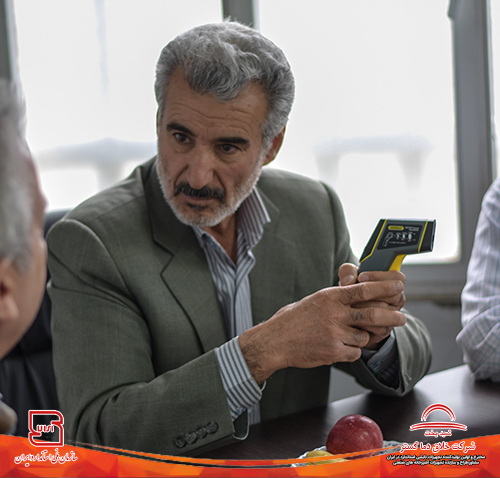 Familiarity with SHIDPOKHT, A Supplier Of Industrial Kitchen Equipment
Consulting, design and supply of zero to one hundred industrial kitchen equipment, restaurant, fast food, dining, hotel and coffee shop Introducing The Inventor Of Radiant Barbecue In 1999, KHALLAGH DAMA GOSTAR ARAK Company (SHIDPOKHT) was established and launched by Mr. Gholamreza Karbalaei with the aim of producing industrial restaurant and kitchen equipment in Arak. Mr. Gholamreza Karbalaei is one of the country's experienced engineers in the field of facilities and is one of the former managers of Azarab Arak Company and has been working in industry and production for more than 50 years.
The Story Of The Invention Of Radiant Barbecue
Excessive cold and fluid freezing in heating systems in industrial environments was a problem faced by production halls. This led the company's executives to look for a solution to this problem until they became familiar with the method of generating heat by infrared waves. This effort led to the production of radiant burners coated with refractory ceramics. Radiant burners were first used in radiant heaters, and then company executives realized the functions and benefits of generating infrared heat and used it in other appliances such as radiant grills and stone dryers. Currently, KHALLAGH DAMA GOSTAR ARAK Company produces 20 radiant barbecue models in automatic or rail, salamander (elevator), sliding and home models with SHIDPOKHT brand.
Today, KHALLAGH DAMA GOSTAR ARAK Company has a large share of the market of industrial kitchen equipment and restaurants in Iran. SHIDPOKHT brand is one of the most reputable and well-known names. In addition to radiant barbecues, SHIDPOKHT offers various types of radiant rail ovens, stew boilers, wood-burning boilers, industrial stoves, grilled refrigerators, industrial skewers, hot and cold counters, steel work tables, barbecues, skewers, greenhouses, etc.
Export Of Radiant Hot Grills TO All Over The World
The quality of SHIDPOKHT products has attracted the attention of customers from all over the world, so that today you can see SHIDPOKHT barbecues all over the world. Exports to Europe, USA, Canada, New Zealand, Australia, Russia, Azerbaijan, Armenia, Turkmenistan, Georgia, Turkey, Mauritania, South Africa, Iraq, Saudi Arabia, Qatar, UAE, Oman, etc. are parts of international activities of SHIDPOKHT.